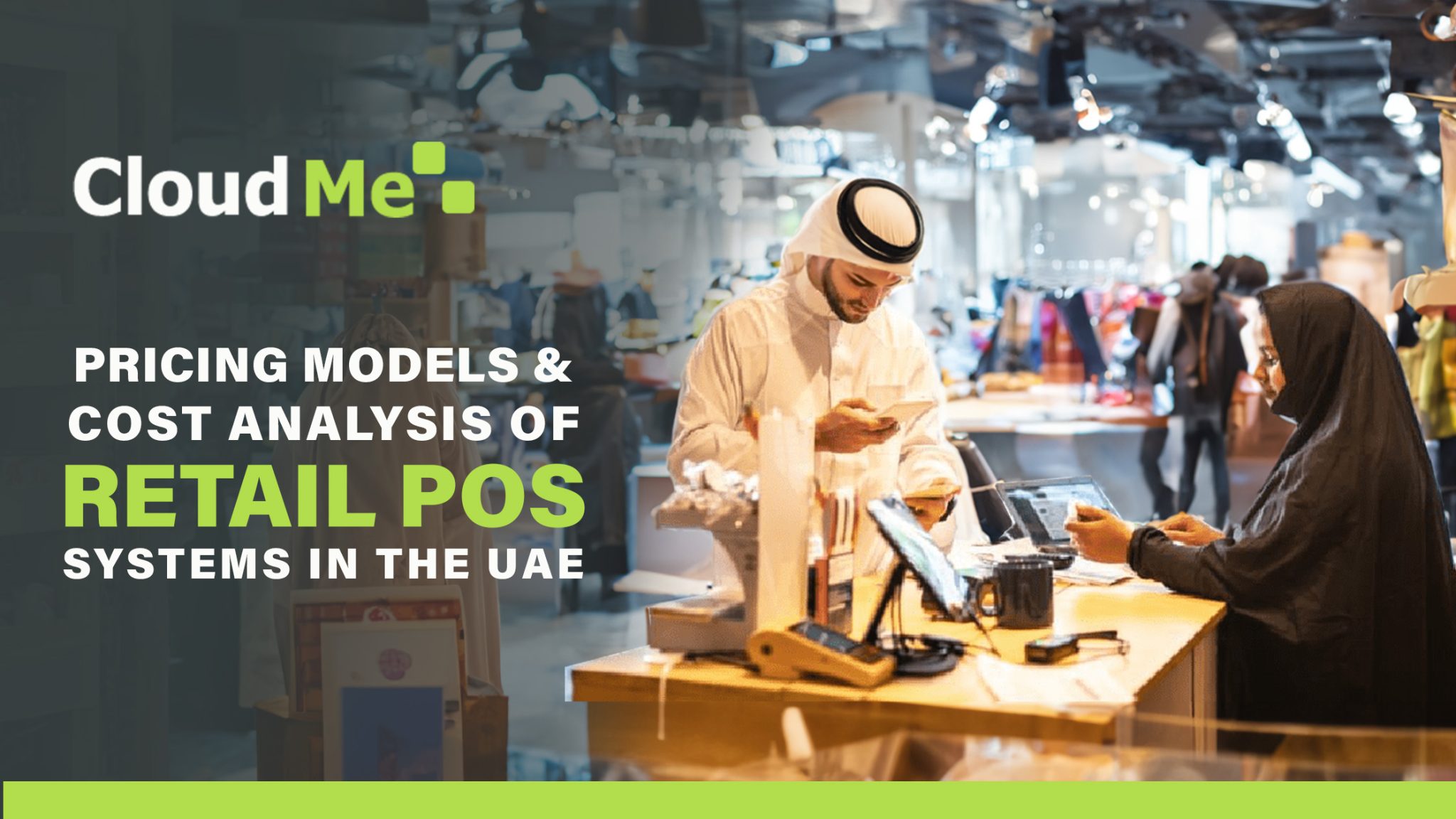 A robust and efficient Point of Sale (POS) system is crucial for managing sales, inventory, and customer data in the modern retail landscape. When considering a retail POS system for your business in the UAE, it's essential to understand the pricing models and conduct a cost analysis to make an informed decision. In this blog post, we will explore the various pricing models and provide insights into the cost analysis of retail POS systems available in the UAE.
Subscription-Based Pricing:
Many retail POS system providers in the UAE offer subscription-based pricing models. This approach involves paying a monthly or annual fee for accessing the software and receiving ongoing support and updates. Subscription-based pricing often provides scalability and flexibility, allowing businesses to choose a plan that aligns with their needs and budget.
Transaction-Based Pricing:
Some retail POS systems in the UAE follow a transaction-based pricing model. This means that businesses are charged a fee for each transaction processed through the system. This model can be beneficial for smaller businesses with lower transaction volumes, as they only pay for the services they use. However, it's essential to consider the overall cost implications if your business experiences high transaction volumes.
Perpetual Licensing:
Perpetual licensing involves a one-time upfront payment to purchase the retail POS system software outright. This model is less common in the UAE but may be preferred by businesses looking for long-term ownership and control of the software. However, it's important to consider additional costs such as maintenance, updates, and technical support.
Hardware Costs:
When evaluating the cost of a retail POS system in the UAE, it's essential to consider the hardware requirements. Some POS systems offer compatibility with existing hardware, while others require specific equipment, such as cash registers, barcode scanners, receipt printers, and touch-screen displays. Assessing the cost of hardware and its compatibility with the chosen POS system is crucial for accurate cost analysis.
Additional Costs:
Beyond the initial pricing models, there may be additional costs to consider. These can include fees for integrations with third-party software, customization services, training, implementation support, and ongoing technical assistance. It's vital to factor in these costs when analyzing the overall affordability of a retail POS system in the UAE.
Choosing the right retail POS system for your business in the UAE involves understanding the various pricing models and conducting a thorough cost analysis. Consider subscription-based pricing, transaction-based pricing, perpetual licensing, hardware costs, and additional expenses. By carefully assessing these aspects, you can make an informed decision that aligns with your business requirements and budget. Investing in a reliable and cost-effective retail POS system will contribute to improved operational efficiency, enhanced customer experiences, and overall business growth.

Cloud Me provides the ideal situation to increase business volume. Restaurants and retail outlets with single or multiple branches can enhance their output using our software. We offer you retail POS software in Dubai, UAE, Saudi Arabia, Oman, Bahrain, etc. If you want to know more about our services, please call us at +971 564407916 or email us at info @ cloudmesoft.com, website: www.cloudmesoft.com.