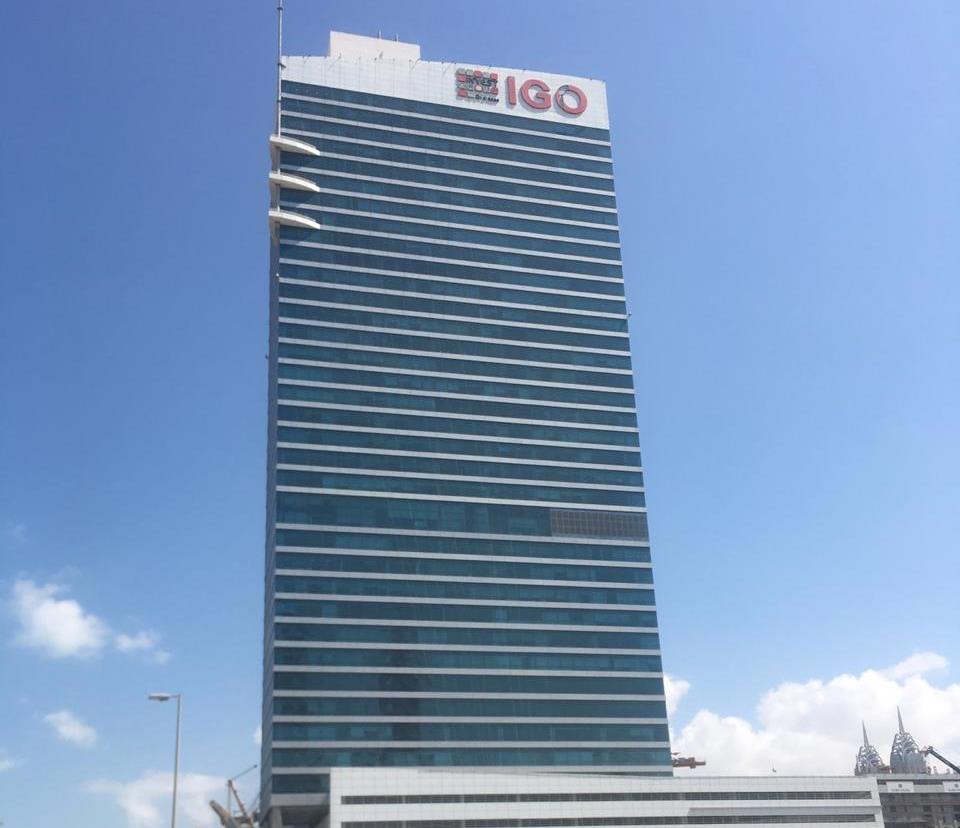 Cloudme CRM Software implemented by fitness 101 & IGO
In UAE fitness 101 owned by IGO group was in search of an ideal GYM management software to streamline and make their GYM activities more smooth. Cloudme software solutions Dubai, UAE offered a GYM management software for Fitness 101 which made them more than happy to associate with us in making their business outing more focussed and smooth.
At Cloudme software solutions we understand the importance of understanding the business model of our customers. We first studied how Fitness 101 operates and came up with a tailor made GYM management software that was ideal and at the same time effective to improve their operations.
Fitness 101 are giants in the field of giving training to people in the area of physical fitness and making them happy through our GYM management software is definitely a feather in our cap and we are excited and thrilled of our achievement and hopes to repeat our efforts with many clients in the future.
IGO group famous for their business ventures in Dubai & UAE owns fitness 101 and constantly wants to scale up their fitness outing just like any of their other business ventures. Our GYM management software has definitely helped Fitness 101 to keep their business well aligned and focus on making the people of UAE more fit and strong.
We at Cloudme software solutions provided the perfect package for fitness 101 to scale up their business.
Do you want to know how? I will elaborate on it.
Fitness 101 was in search of a GYM management software that is ideal for GYM management in Dubai. They wanted to make their operations more smooth and streamlined. From managing their customers to accounting and inventory we had the rightly planned GYM management software to tackle all situations.
Through our software Fitness 101 was able to make their administrative works more smooth giving trainers the liberty to do only what is required of them, yes, train customers and make them more physically fit. The trainers can focus on their jobs more and less on the periphery activities. Other data like fees collected, exercise schedules, inventory management is easily maintained using our GYM management software. The newly acquired equipments is recorded at Fitness 101 using our software so that they can have a better grasp on their inventory list.
Cloudme GYM management software helped fitness 101 in multiple ways. The trainers could schedule their customers according to different time slots and thus avoid unnecessary rush in peak hours. The software provides information as to which time slot is free for handling which customer giving trainers more flexibility and peace of mind helping them concentrate more on training and less on administrative works.
We are more than happy to serve customers like Fitness 101 who are pioneers in the field of physical fitness and always strive for better results in serving customers in the best possible manner. Its been a fascinating journey of team work, mutual understanding and delivery between Fitness 101 and Cloudme soft in UAE.
Our software is one of the best software available in UAE to scale up your fitness business as is evident from our esteemed customers Fitness 101 and we are more than happy to help you scale up your fitness house by streamlining your activities using our unique and easy to use GYM management software so that we take a step forward together in improving physical fitness in UAE.