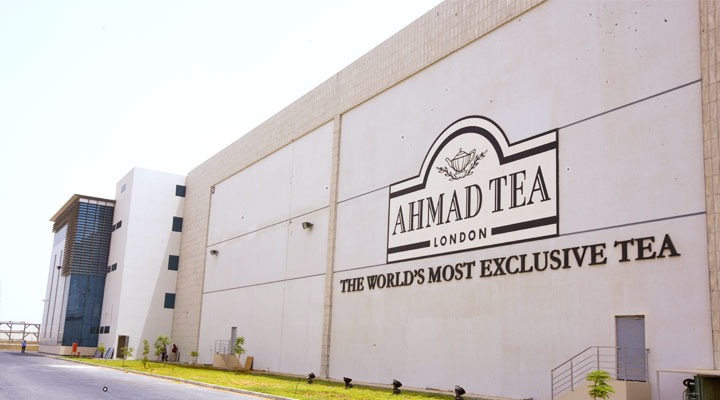 Ahmad Tea successfully implemented Cloudme Retail Management software
Ahmad tea is one of the most renowned tea makers in the world, with head quarters in London, UK. In UAE the esteemed firm has its branch in Ras Al Khaimah.
The association of Cloudme Software solutions with Ahmad tea has been one of a very warm and friendly nature.
The reason, our unbridled support to their operations in UAE.
Our CRM software provided the best solution for all activities of Ahmad tea Ras Al Khaimah right from maintaining a detailed report of sales, accounting, purchase & Inventory figures.
Our software is one of the best CRM software in UAE and the service provided by us to Ahmad Tea is testimonial to that.
William Manning the chairman of Ahmad tea finds our software an easy to use and effective tool in maintaining records of their different activities in less space and cost. He finds it especially useful for streamlining their Tea making processes and concentrate more on quality and less on the administrative side.
The operations of Ahmad tea transformed and produced better results through our CRM software making them more happy and content about our association with them.
We understand the reputation of our clients
When we started associating with Ahmad tea, we knew the amount of responsibility we had on our shoulders. A brand so famous and meticulous should be given the most attention and care.
Our team therefore took all this into account and started working on making this CRM Software in UAE tailor made to suit their business.
For this we understood  the subtle nuances of their business model and made necessary alterations to our software to make it ideal and best for the renowned tea manufacturers. No wonder they find it tailor made for them.
A learning curve for us
Our association with Ahmad tea made us more aware of their business and the world class way in which they deal with their customers.
Ahmad tea is a world class client and working with them helped us learn a lot of new things. Once we were able to meet all their requirements through our software we had a feeling of elation like never before.
We knew that making a customer like Ahmad tea happy is not easy and once we succeeded in that all our team members knew no bounds of happiness since we knew that our hard work had paved way for better results in the functioning of Ahmad Tea.
  A CRM software in Dubai, UAE for all firms
Our association with Ahmad tea surely made us look forward to things in UAE. Happy clients are what we aim for and in UAE our work is finding new ventures and enterprises. We are elated to work with customers like Ahmad tea where quality and productivity are never compromised.
We at Cloudme provide software solutions to all sizes of business, just like Ahmad tea we associate with many reputed firms across UAE to provide an ultimate CRM software to make your business model more profitable and productive.